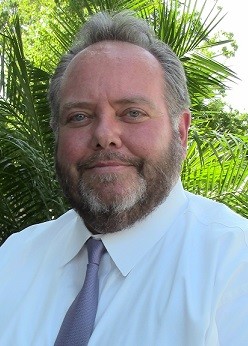 Welcome to my website, where you'll find a wealth of information in the form of newsletter articles, calculators, and research reports.
I hope your visit will help you understand the opportunities and potential rewards that are available when you take a proactive approach to your personal financial situation. I have created this website to help you gain a better understanding of the financial concepts behind investing, insurance, retirement, wealth preservation and estate planning. Most importantly, I hope you see the value of working with skilled professionals to pursue your financial goals.
Check out my interview in Proactive Advisor Magazine
A primary focus of my practice is recommending the deployment of multiple strategies that are paired with an objective of lowering the risk in portfolios, after engaging a personal risk tolerance analysis with clients. Ongoing statistical reporting on portfolios is delivered quarterly. Guidance is provided within an advisory framework that compensates me on a fee basis instead of commissions whenever such an arrangement is available and suitable for clients through our various third party relationships. There are some situations that are limited to certain types of commission based compensation such as when an alternative investment like an annuity is suitable or when certain mutual fund recommendations are outside the scope of the aforementioned multiple strategy portfolios. Suitability is always my primary consideration.
If you are concerned about market risk, click here to receive a complimentary copy of the Bear Market Math Study by entering that title in the subject box, your name & email address in the contact information area and then clicking the submit button.
If you have a retirement account that you need to rollover or are not satisfied with and you would like to consider a simple, diversified solution with no front or back end charges, click here to receive a complimentary investor kit for the Voya Select Advantage IRA by entering that title in the subject box, your name & email address in the contact information area and then clicking the submit button.
Read about Investment Lessons from the World of Sports
I am here to help inform you about the basic concepts of financial management; and to help you learn more about who I am. I hope you take advantage of this resource and visit here often. Be sure to add this site to your list of "favorites" in your Internet browser. I frequently update the information and I wouldn't want you to miss any developments in the area of personal finance.
Use this calculator to estimate the federal estate taxes that could be due on your estate after you die.

This calculator can help you estimate your annual federal income tax liability.

Will you be able to afford nursing home care?

Estimate the annual required distribution from your traditional IRA or former employer's retirement plan after you turn age 70½.